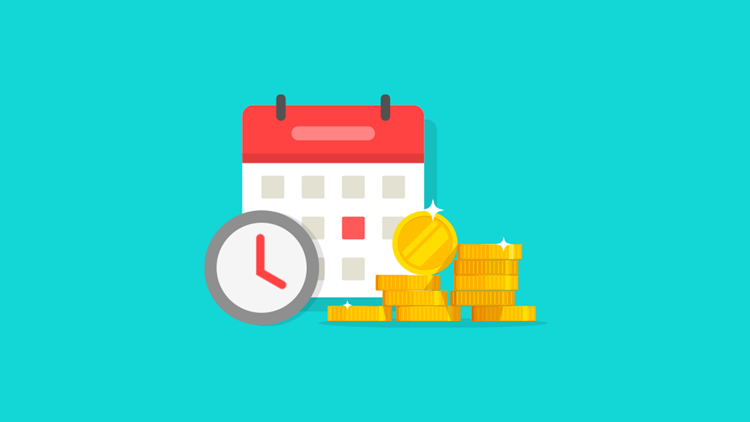 Taxpayers who took advantage of some tax-relief measures during the dark days of the COVID-19 pandemic are being reminded that's it's now time to pay up.
For some taxpayers, the part of their 2020 Social Security tax bill they were able to delay to 2022 will be due for payment January 3.
COVID relief measures in 2020 gave employers and self-employed taxpayers the option to delay paying the employer's share of their Social Security tax—which is normally 6.2% of their wages. Half of that is now due January 3, and the other half on Jan. 3, 2023.
Most of the taxpayers affected by the January 3 deadline have already gotten notices from the Internal Revenue Service, reminding them of the impending deadline.
Be warned, however, that the IRS says the new deadline will apply even if an affected employer or individual didn't get the IRS notice; the payment is still due on time.
Separate COVID relief legislation allowed employers to choose whether to skip withholding Social Security taxes from eligible employees; instead, they could withhold tax this year and pay those amounts to the IRS.
Find details on What employers need to know about repayment of deferred payroll taxes on the IRS website.
How to repay
One of the easiest and quickest ways to make the payment is through the Electronic Federal Tax Payment System (EFTPS). This system allows payment by credit or debit cards, checks, or even money orders. Remember that these payments cannot be combined with any other payment in order for them to be credited properly.
Here's how to use the EFTPS to make a deferral payment:
Go to the Tax Type Selection screen;
Select Deferred Social Security Tax;
Change the on-screen date to the correct tax period (usually, the calendar quarter in 2020 for which tax was deferred).
If there are problems, check out the EFTPS website at EFTPS.gov, or call 800.555.4477 or 800.733.4829.
Another method to pay deferred tax is through Direct Pay, which is a service only available on the IRS website, IRS.gov.
To use Direct Pay, select "balance due" as the reason for payment. Select "installment agreement" if paying with a debit or credit card. Finally, apply the payment to the 2020 tax year, where the payment was deferred.
Source: IR-2021-256